A new report from IDC revealed some insight into the smartphone industry in terms of a number of shipments during the first quarter of 2019. Between January and March, a total of 310.8 million smartphones were shipped, which is a 6.6% decline year over year. In 2018, Q1 declined 4.1%; in 2017 – 3.5%. The decline is clearly getting steeper with every new year.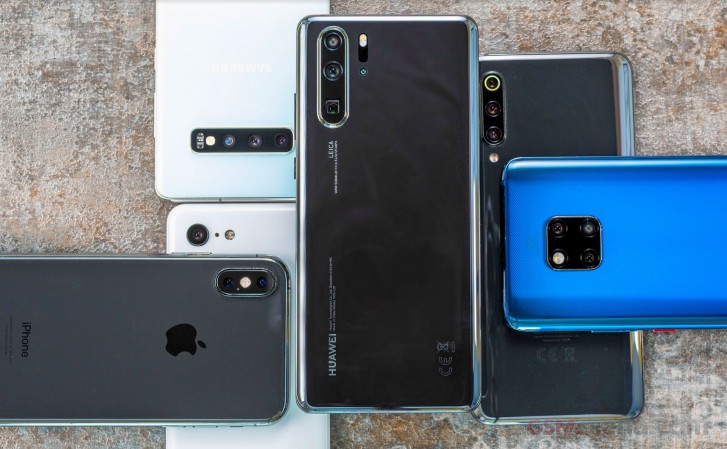 The United States saw the worst decline with shipments dropping 15% on a yearly basis. The US is continuing to slow down in smartphone upgrades despite being one of the world's largest markets.
Consumers continue to hold on to their phones longer than before as newer higher priced models offer little incentive to shell out top dollar to upgrade. Moreover, the pending arrival of 5G handsets could have consumers waiting until both the networks and devices are ready for prime time in 2020.
– Anthony Scarsella, IDC research manager
Samsung remains at the #1 spot with 71.9 million shipments, even though it saw an 8.1% decline from last year. Huawei holds the second spot but rapidly comes closer to surpassing Samsung. The Chinese maker saw a 50.3% increase in smartphone shipments to 59.1 million vs last year's 39.2 million.
Apple holds up in Top 3 with 36.4 million shipments; however, it took a significant blow of 30% compared to the 52.2 million units Apple shipped in Q1 of 2018, the most significant decline out of the top six brands this quarter.